See Emarsys in Action

3 Minute Demo
Deliver 1:1 personalized campaigns at scale.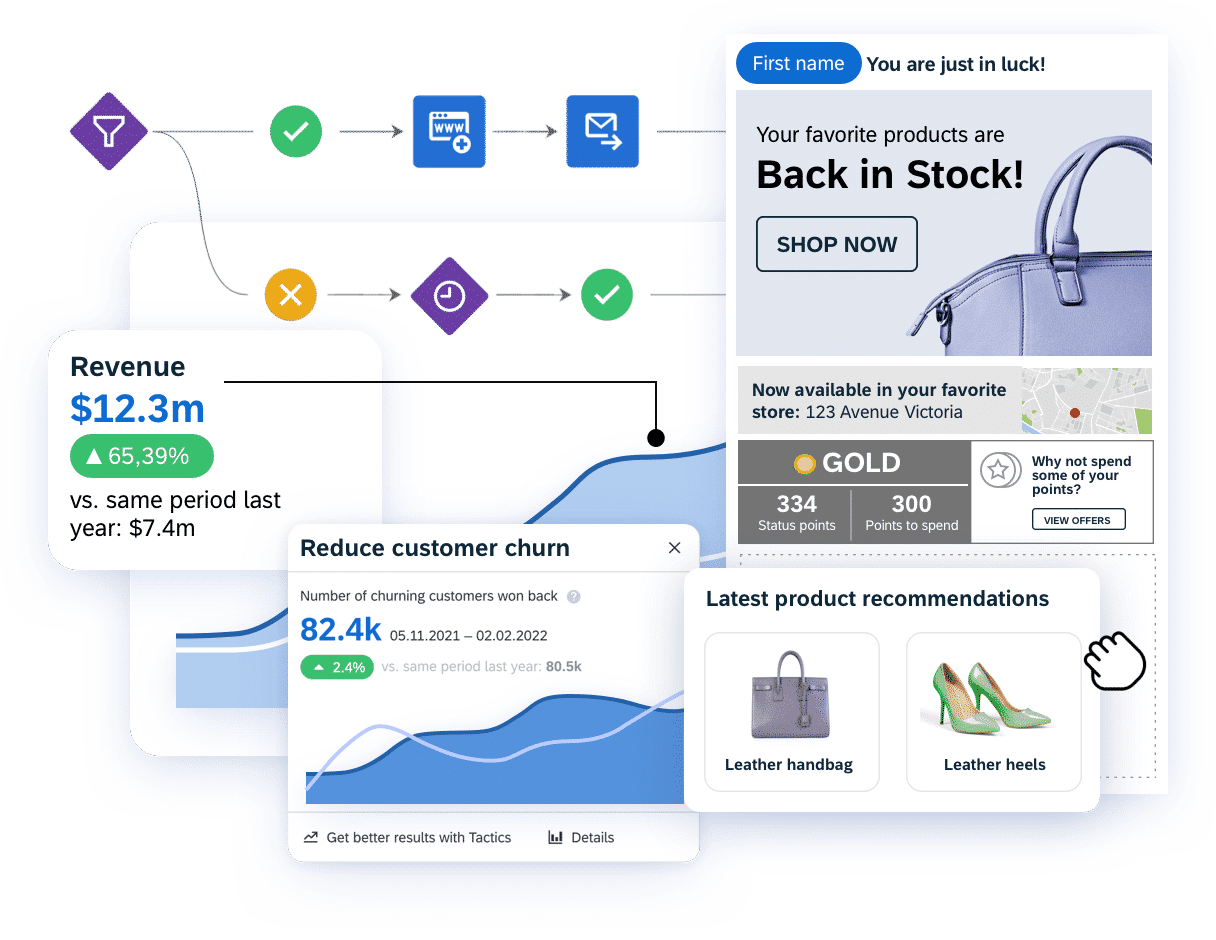 The customer engagement platform trusted by leading brands
and innovative marketers across the globe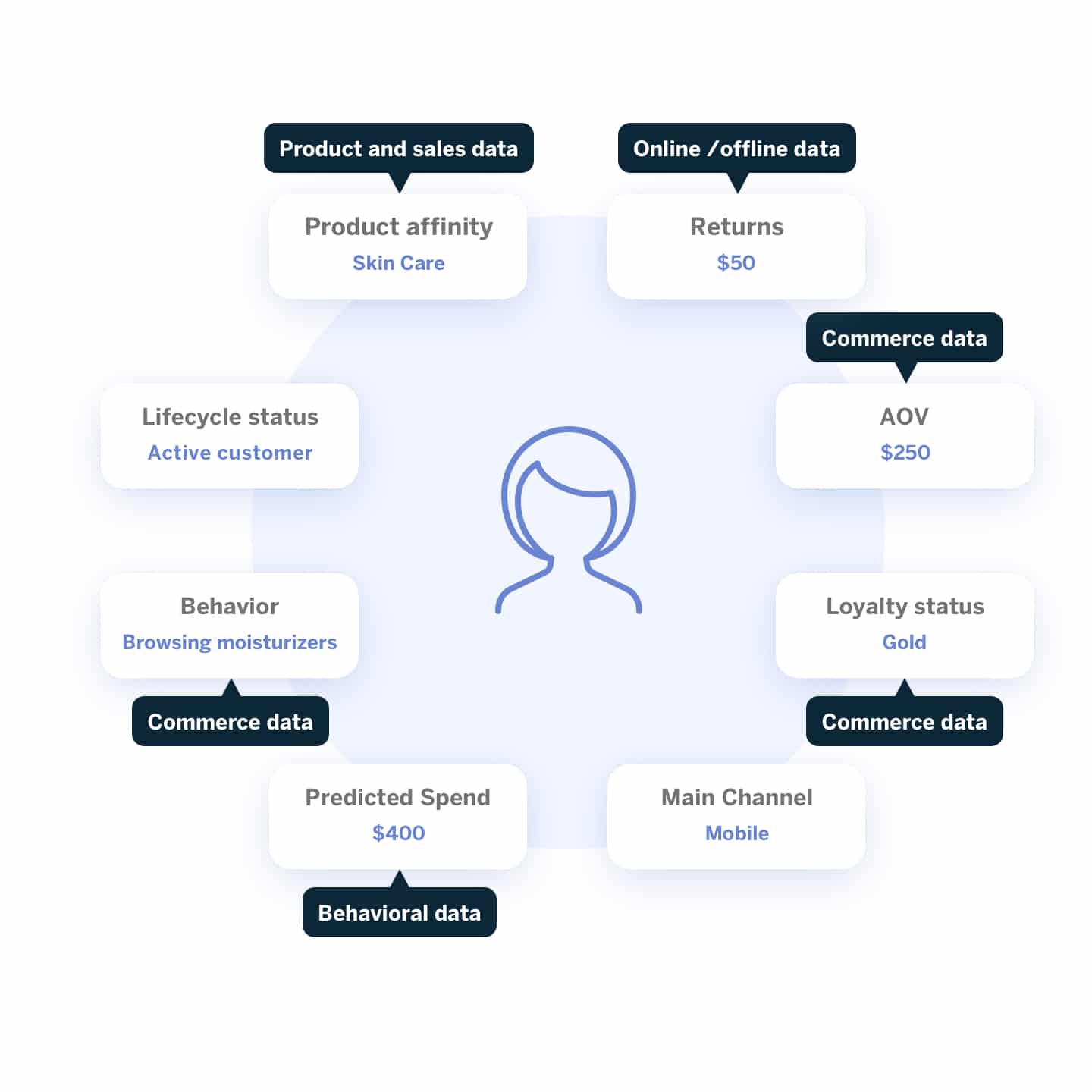 Unify customer, product, and transactional data
Create a single customer view that unlocks real-time customer engagement..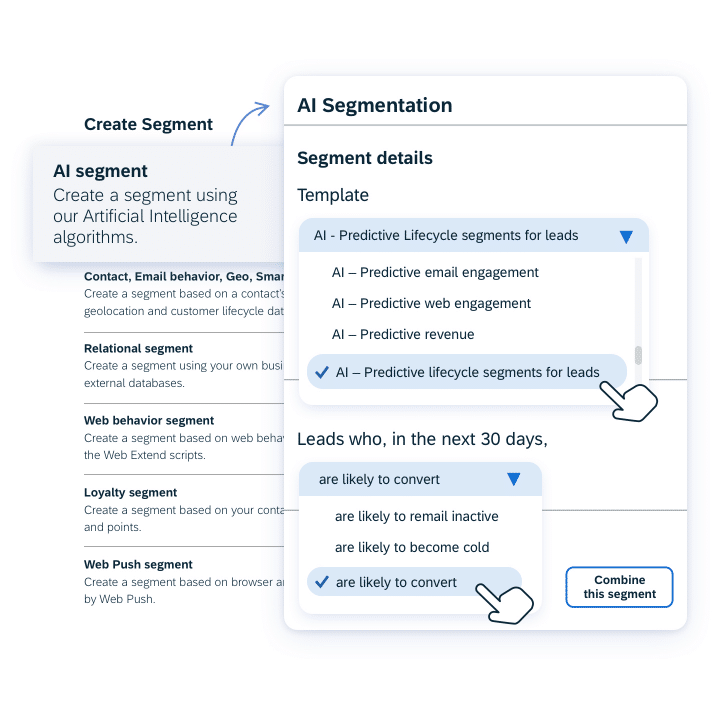 Create dynamic segments with AI
Use AI and predictive analytics to optimally engage customer segments based on lifecycle stage.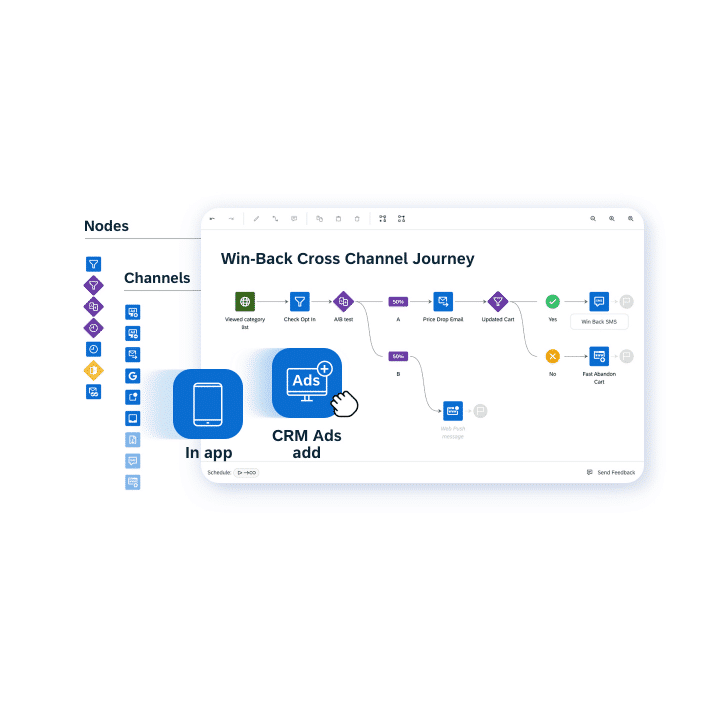 Deploy fully customizable journeys fast
From single-channel sends to sophisticated campaigns, do it all from one platform. rketing automation.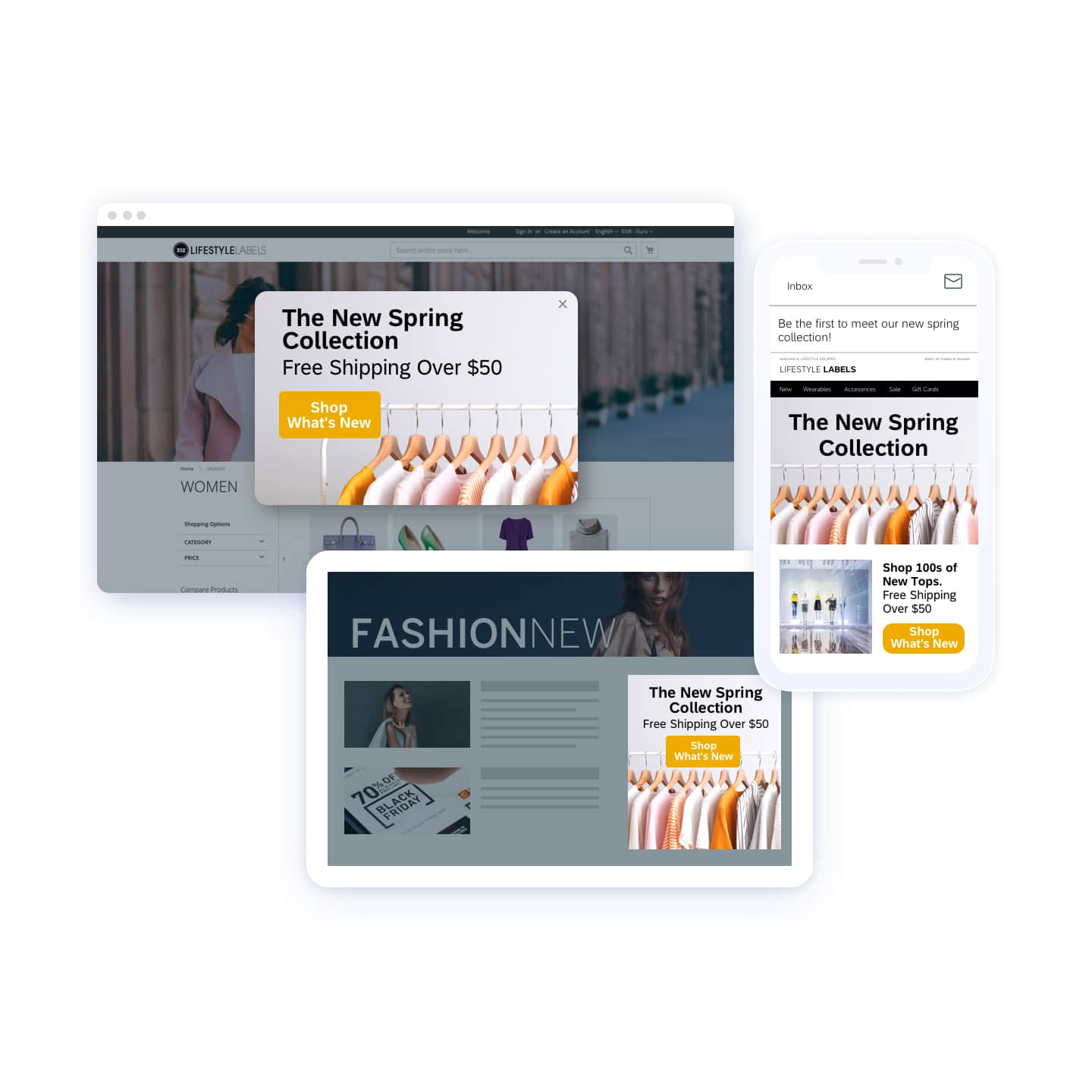 Personalize campaigns across channels
Tailor content across every channel with ease using drag-and-drop tokens.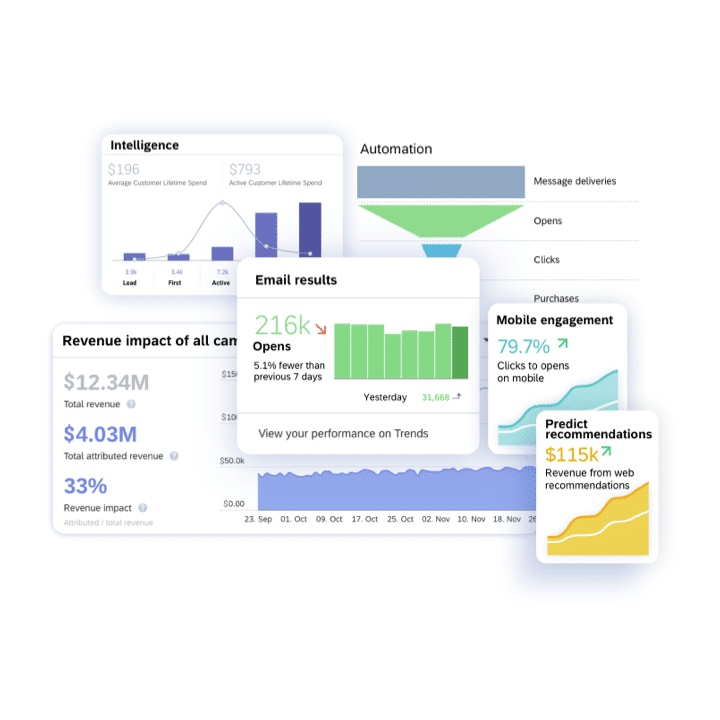 Access AI-powered intelligence and analytics
Let AI guide you to make smart decisions that get results fast.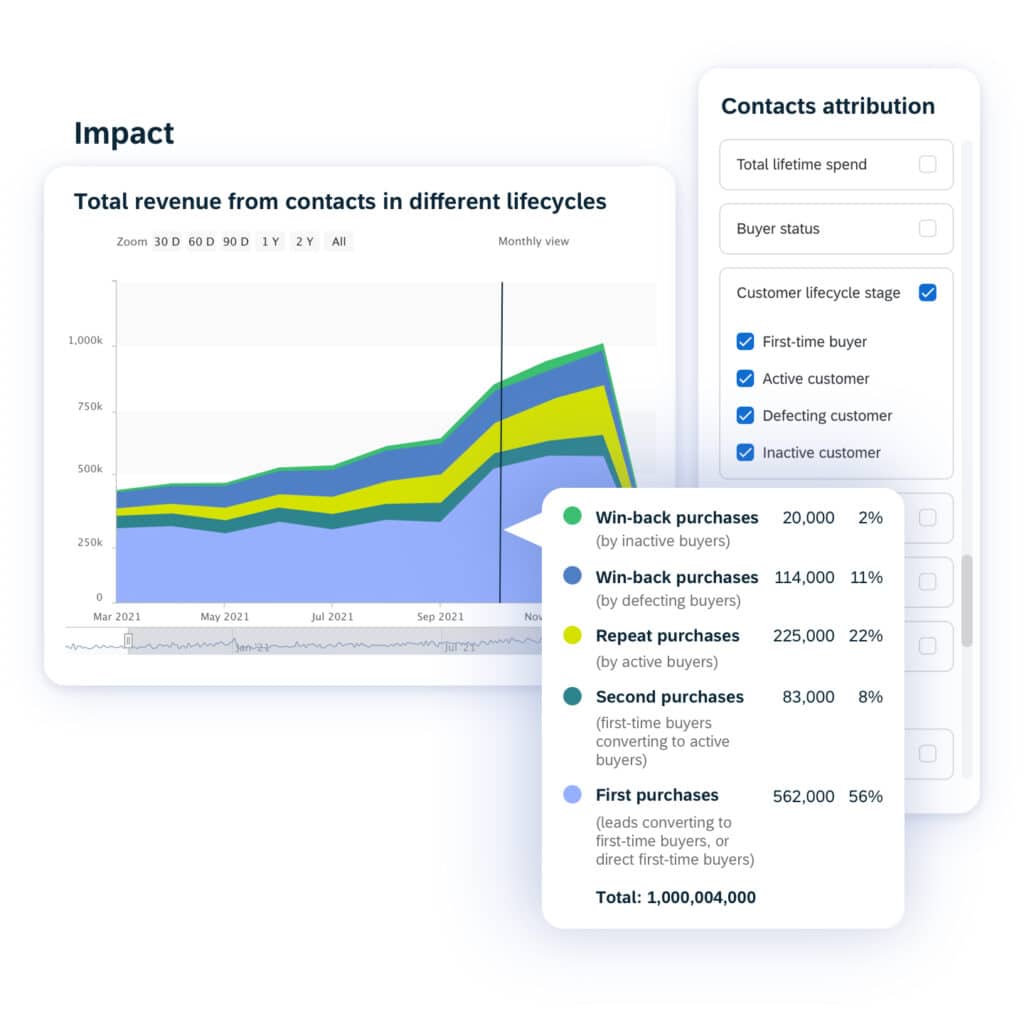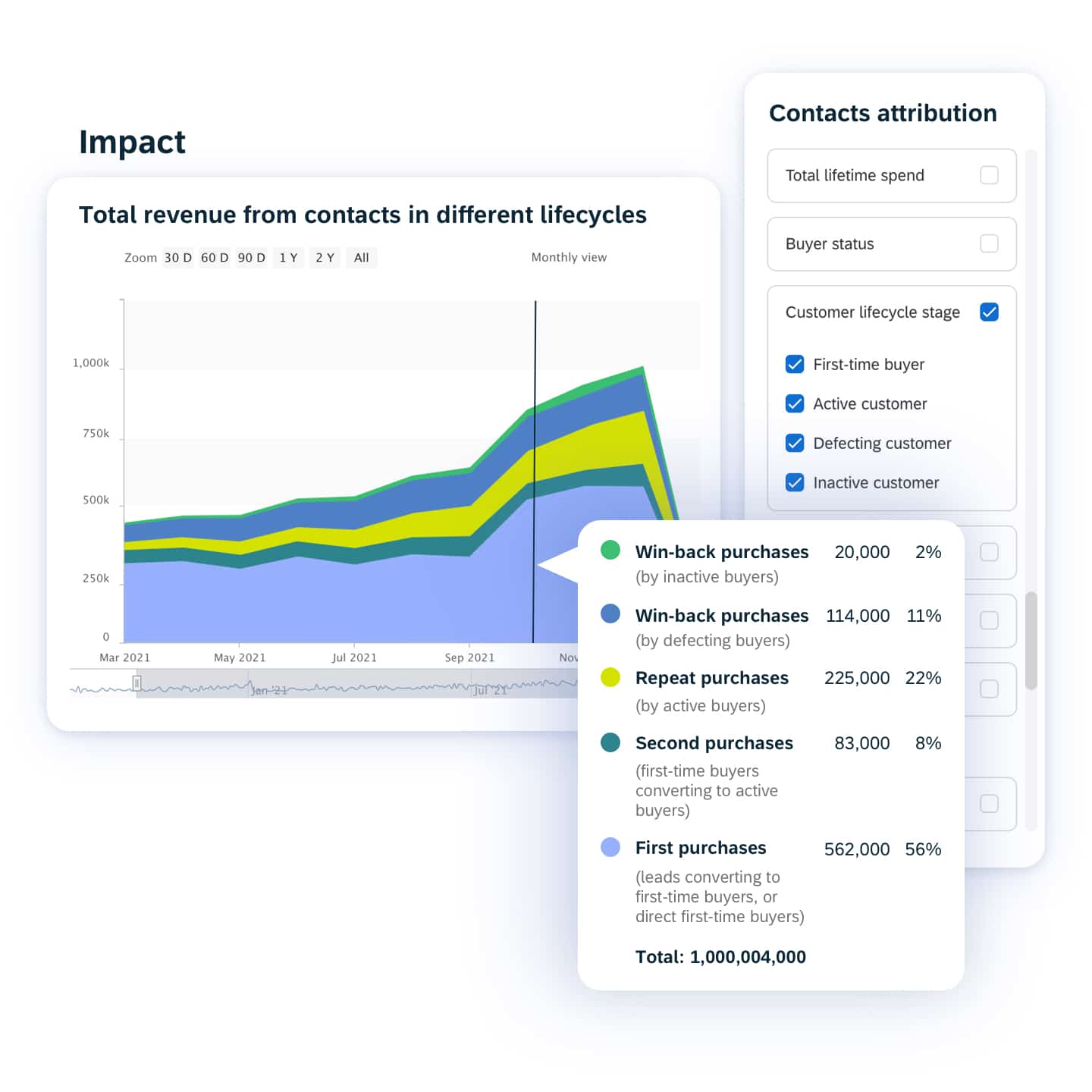 See current and potential revenue impact
Built-in reporting shows where potential revenue and growth opportunities lie.
Power personalization across multiple channels

Consolidated data is the single biggest hurdle for marketers to deliver personalized customer experiences. Emarsys allows you to bring together data sources across your business and activate them across every marketing and commerce channel.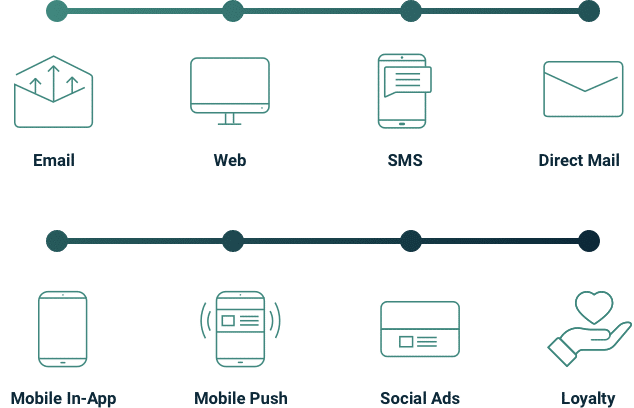 Watch our
3 Minute Demo
Deliver 1:1 personalized campaigns at scale.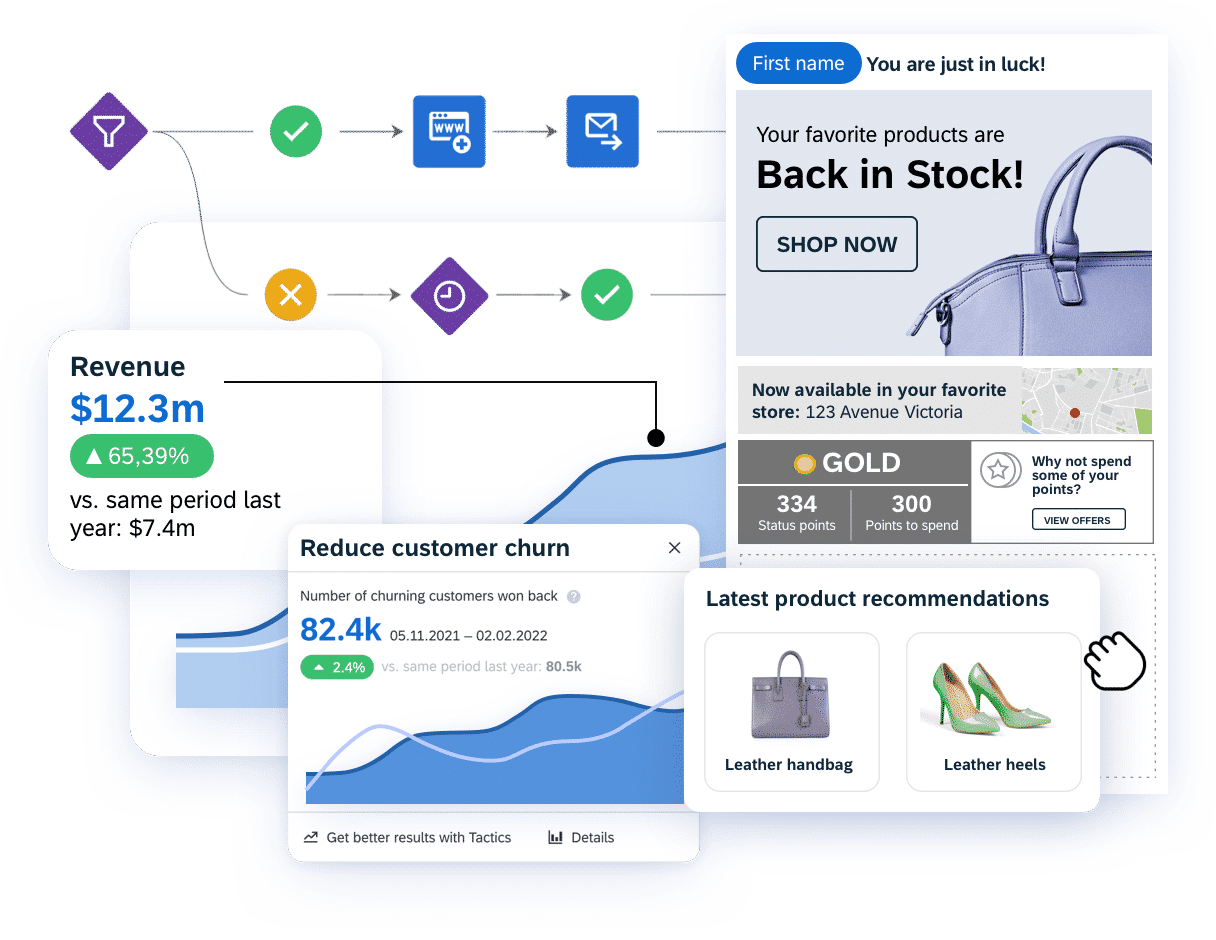 The omnichannel customer engagement platform built to accelerate
business outcomes
Accelerating business outcomes for ecommerce & direct-to-customer businesses