Our Customer Engagement Platform
Take a deep dive into our platform capabilities
See first-hand how Emarsys helps marketers deliver personalized, 1:1 engagement across channels.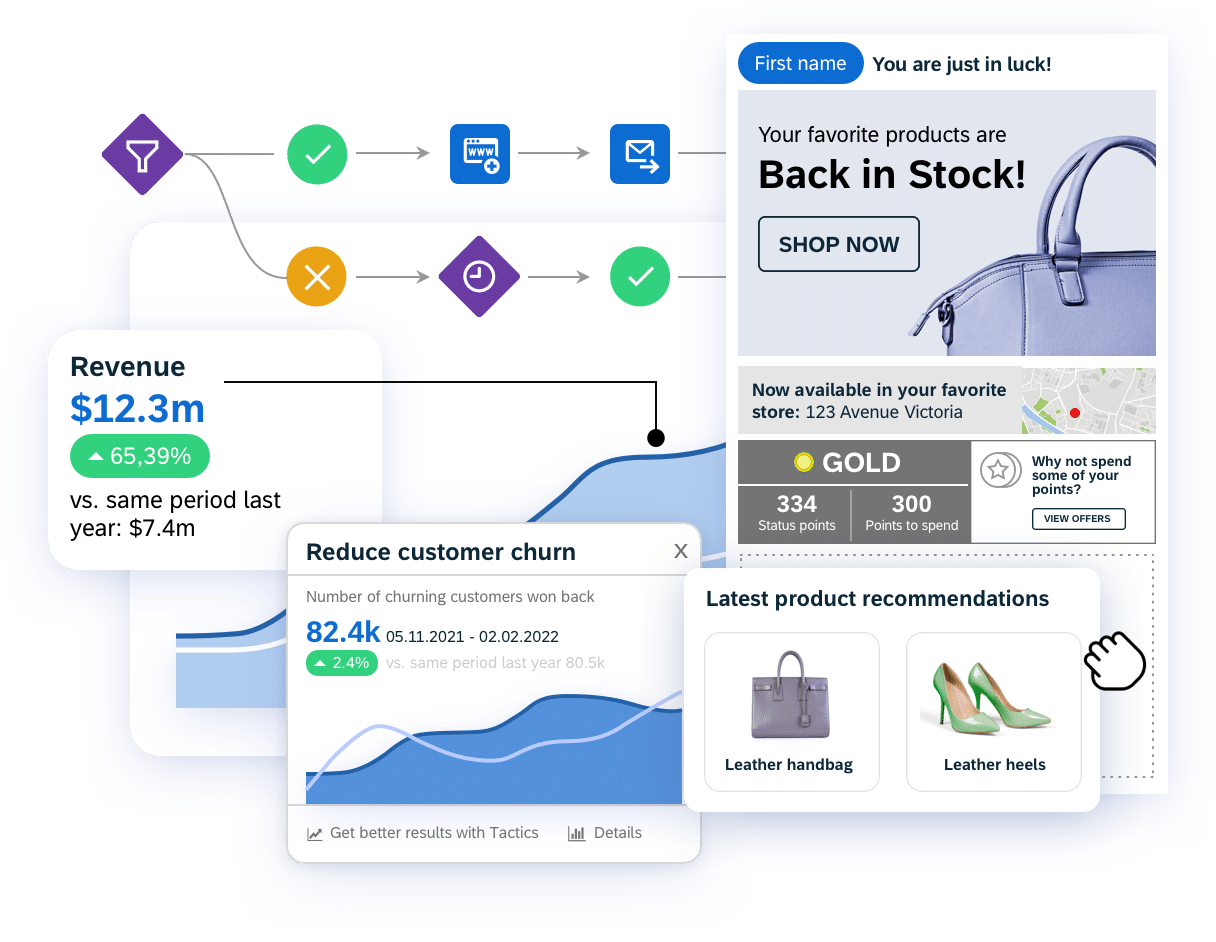 Giving more power to leading brands and marketers

From unifying sales, product, and transactional data to enabling 1:1 personalization and orchestrating sophisticated cross-channel campaigns — find out why tens of thousands of marketers from the world's most innovative brands have chosen Emarsys to drive revenue and accelerate business outcomes.
Integrated Data Layer
Bring together data sources across your business and activate them across every channel — personalizing every interaction.
Personalization Engine
Enrich customer data and segments with AI, turn insights into action, and deliver what customers want, when they want it.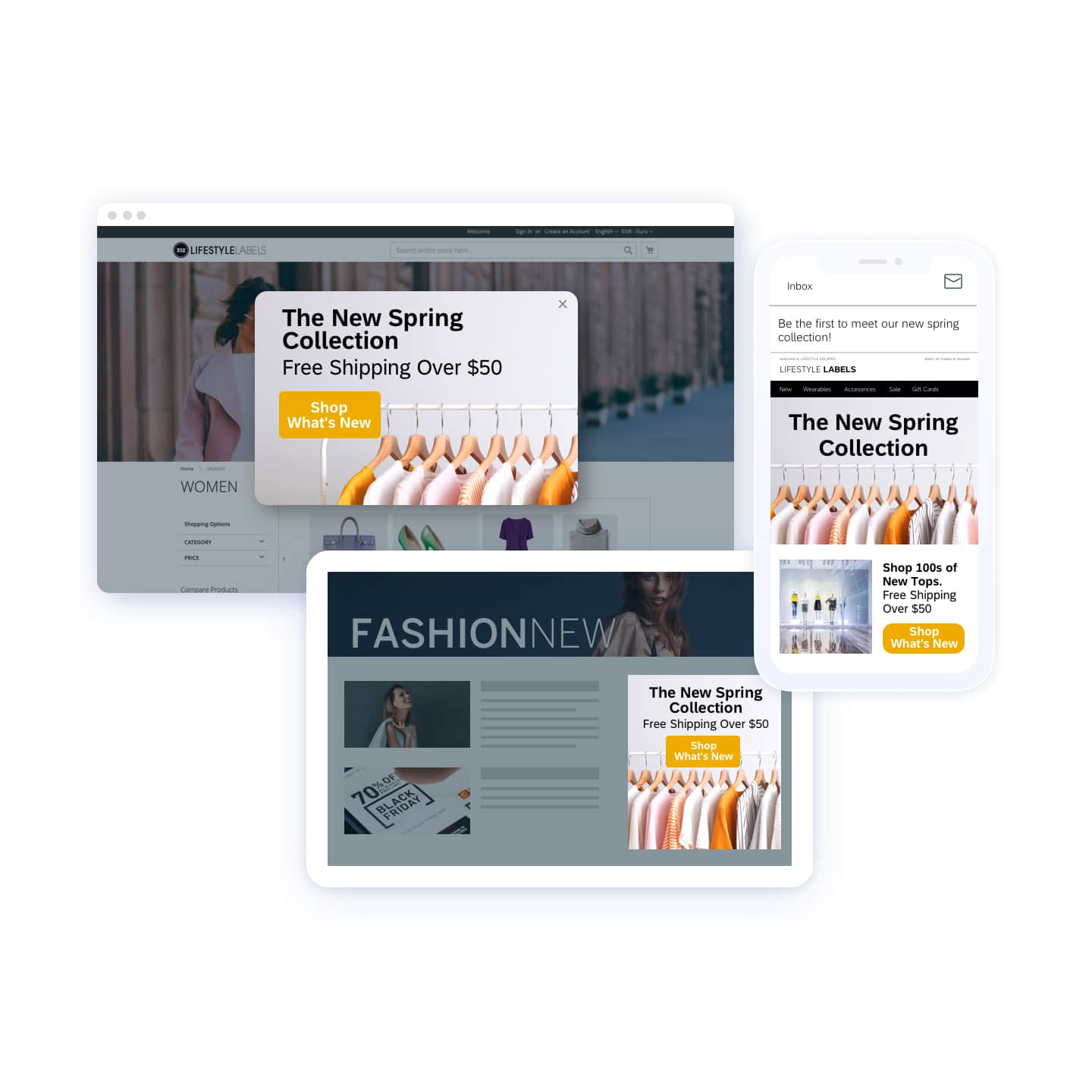 Marketing Automation
Execute simple, single-channel campaigns, or create sophisticated, cross-channel journeys at scale.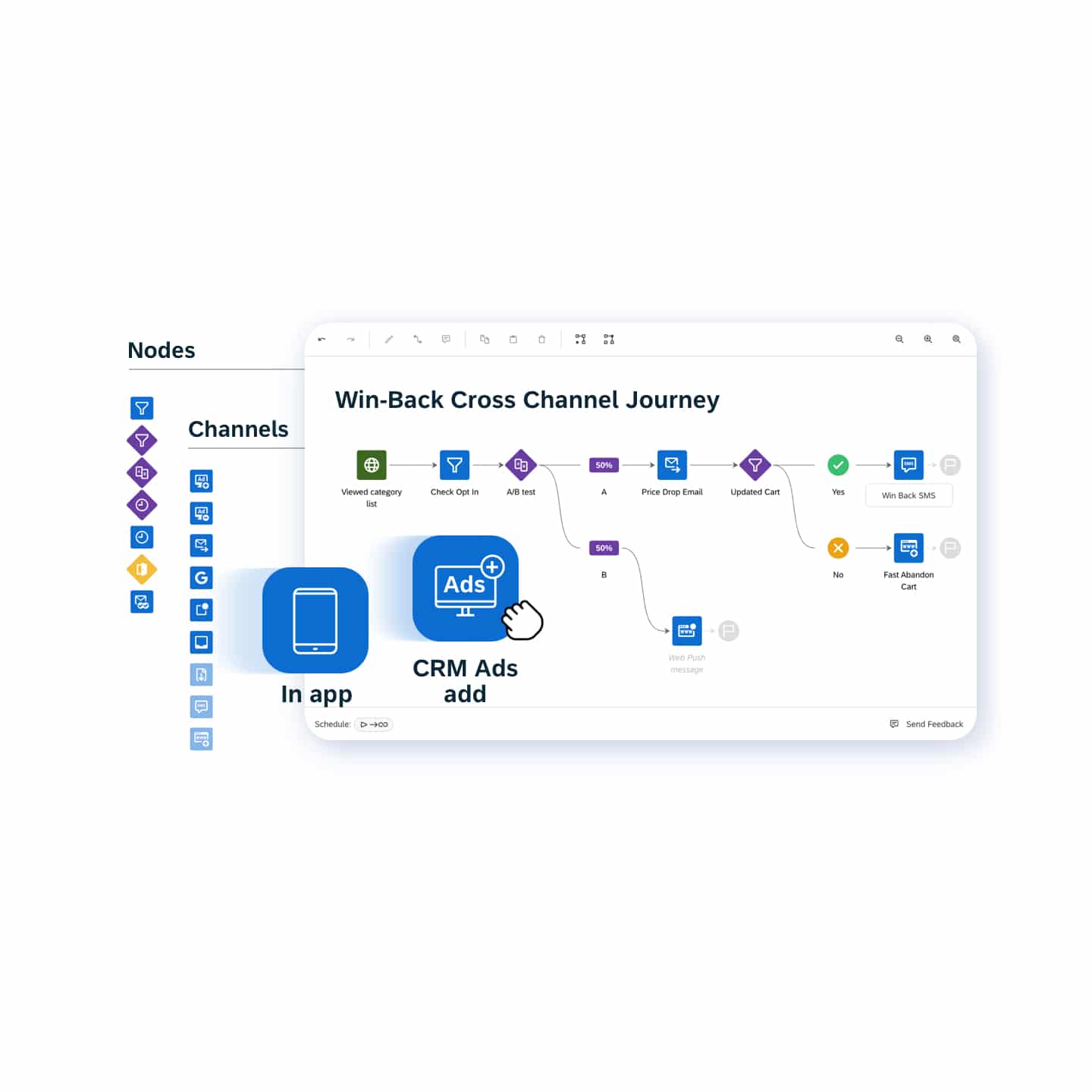 Cross-Channel Execution
Deliver consistent, relevant messaging across email, web, mobile, ads, and more — engaging customers wherever they are.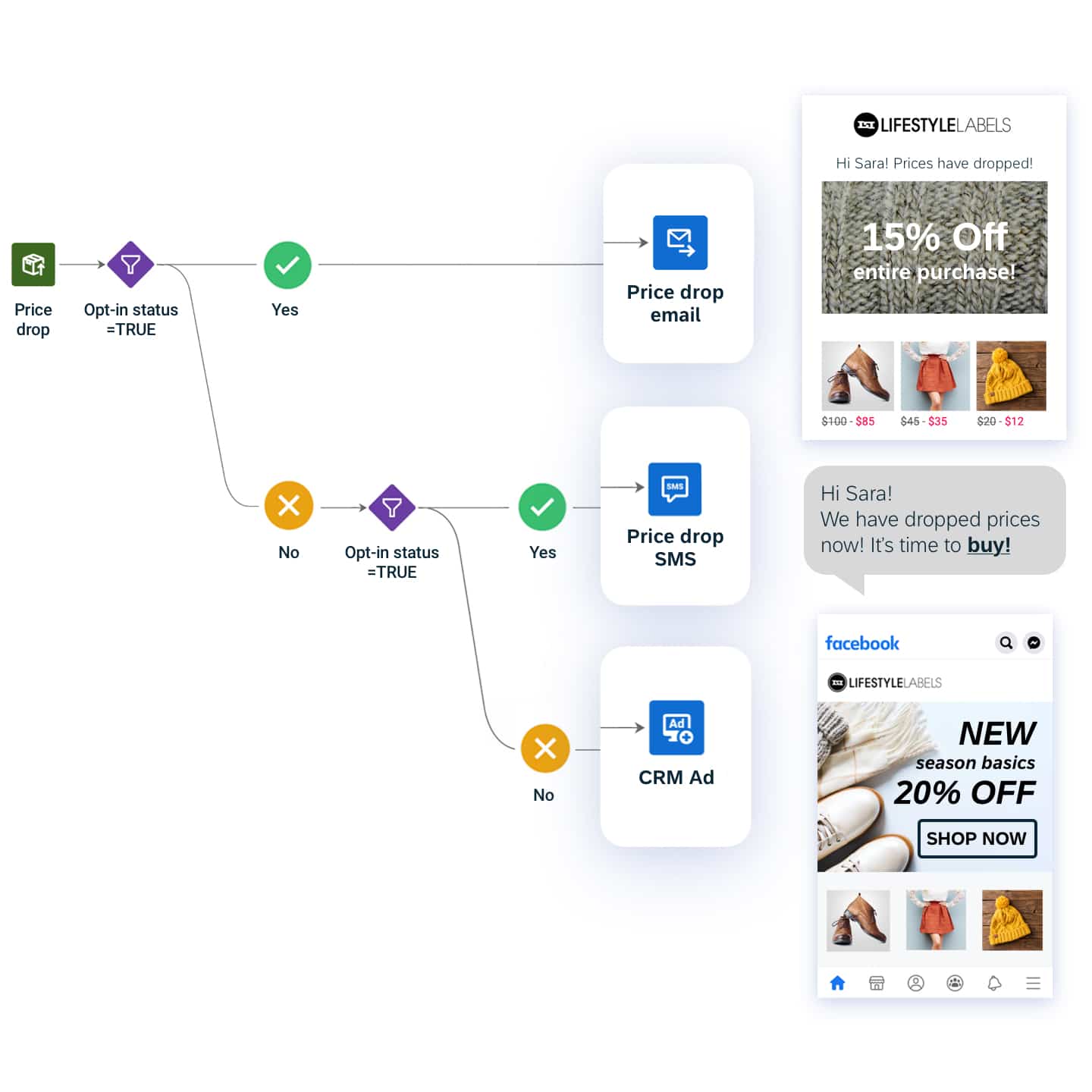 Explore our
omnichannel offering
Learn more about our channel capabilities and how Emarsys drives cross-channel integration and campaign orchestration.
See it for yourself
Discover why thousands of marketers trust Emarsys to unify their customer data and generate accurate, actionable marketing insights.
Customer Lifecycle Management
Segment contacts by lifecycle, deploy specific tactics to accelerate customers from first purchase to loyal shopper, and view lifecycle reporting — all from within a single platform.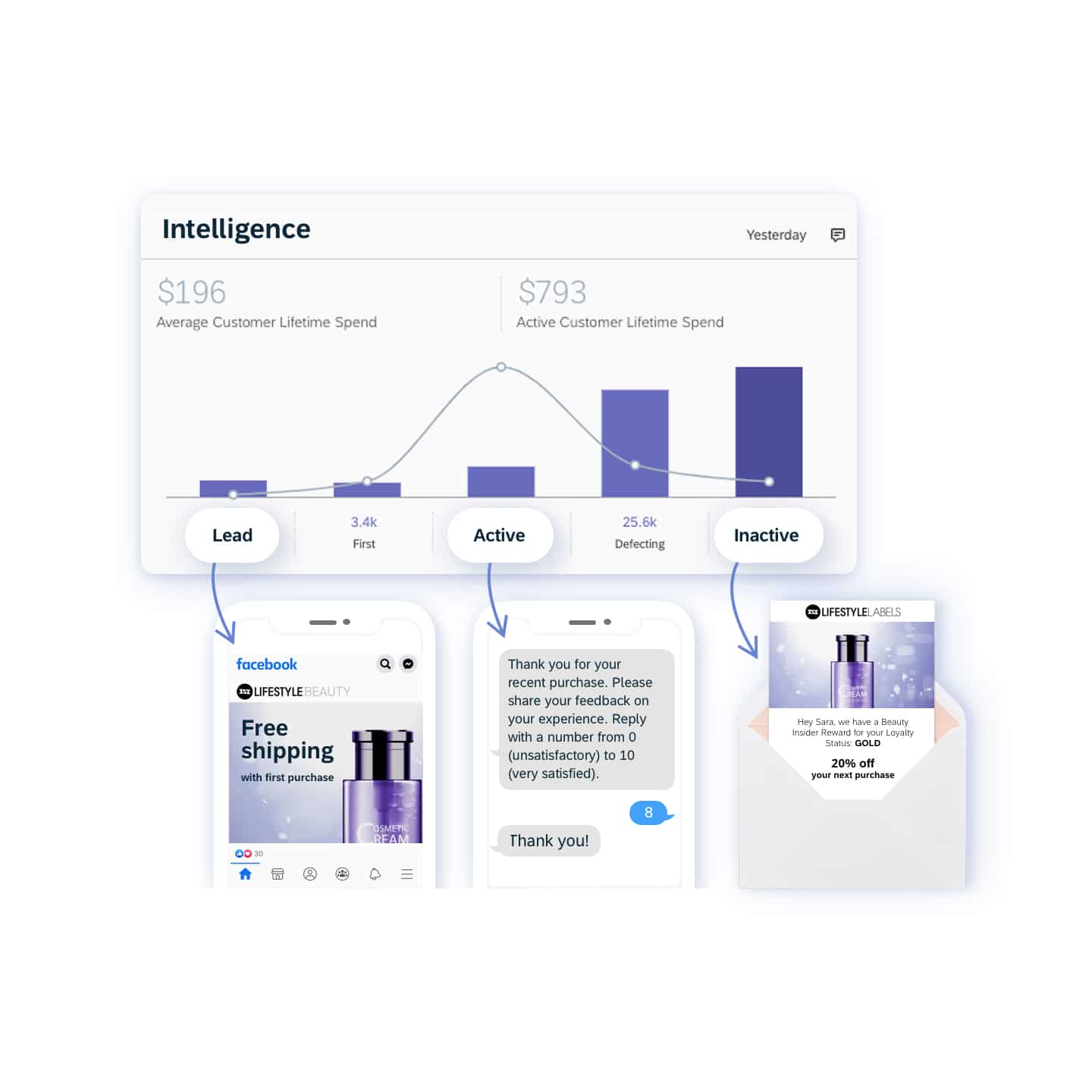 Intelligence & Analytics
Use AI to predict campaign performance and measure customer outcomes. Optimize to maximize engagement across channels without needing a dedicated data team.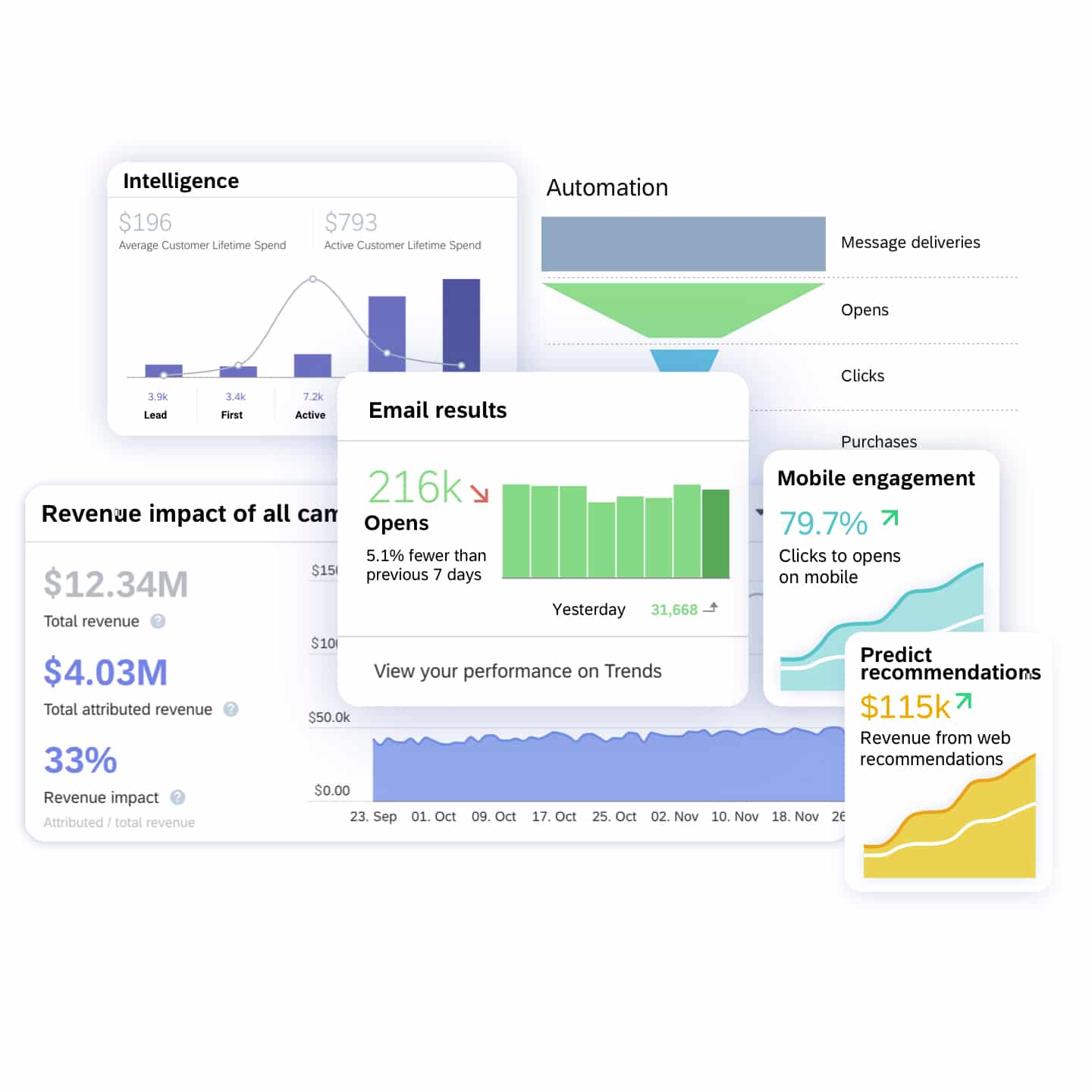 Strategies & Tactics
Align your strategy to pre-built tactics — best practice, fully customizable journeys built within the platform — that are ready to deploy.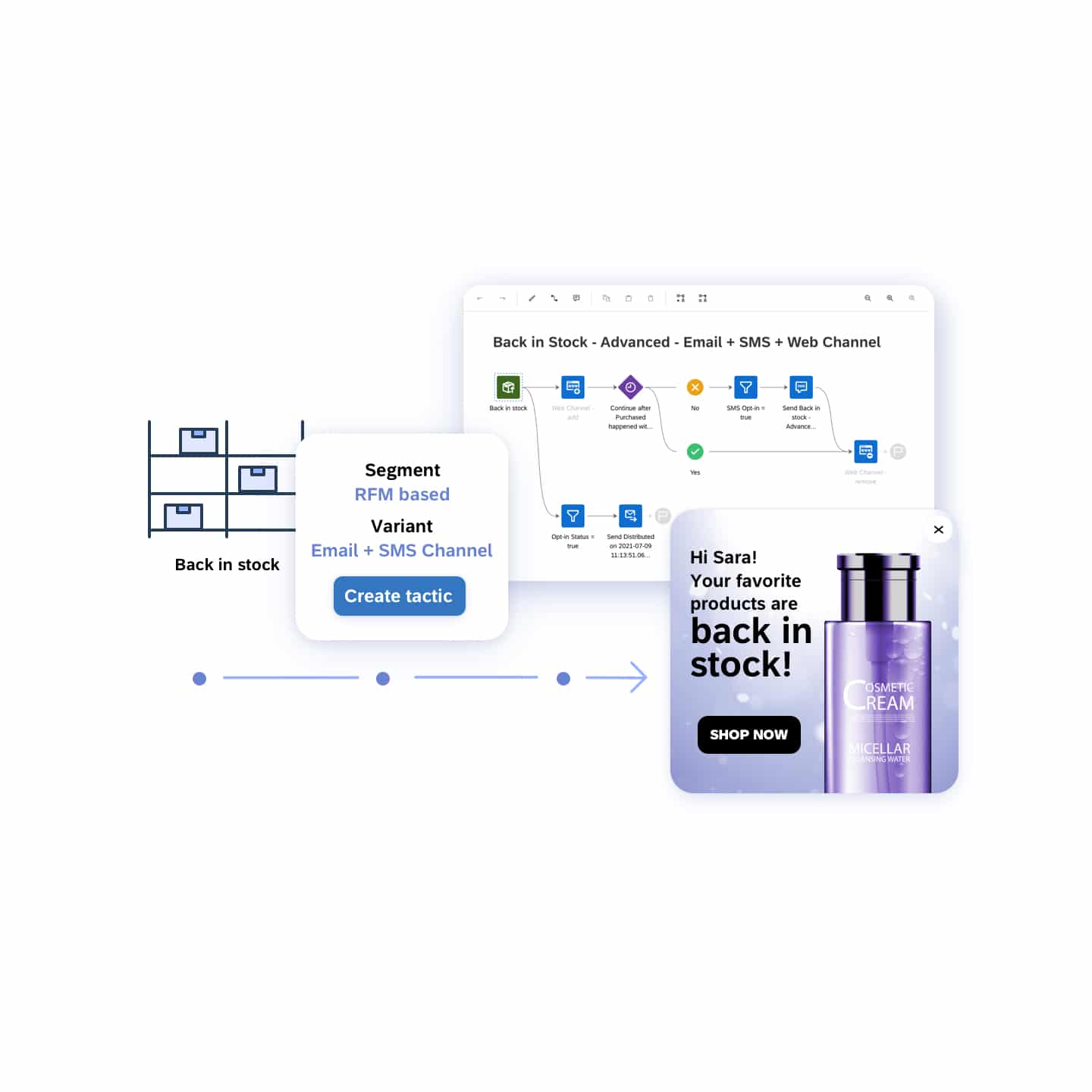 Omnichannel Integrations
Accelerate business outcomes with world-class integrated solutions to unify data, personalize campaigns and drive growth.